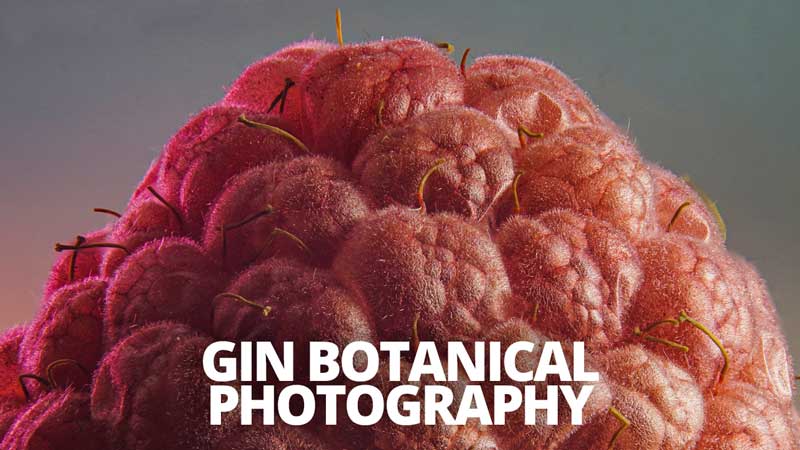 The making of Gin involves the use of botanicals to give it flavour. All kinds of ingredients can be used in the distillation process to imbue the final product with different properties. Our friends at Louth Distillery run a Gin school and stock a huge selection of different dried-out plant products to use in their Gin. We took the opportunity to take a closer look!
Gin Botanical
Macro Photography
As the home of Pin Gin, Louth Distillery (Lincolnshire, UK) has a huge selection of dried plants, fruits, and spices. A local gin distillery is certainly an interesting place to visit and a great spot for a location shoot. However, it's not the only place to find macro subjects like these.
Many of the botanicals used in the gin-making process are simply dried-out versions of common foods. You can look for dehydrated fruits in your supermarket or dry some out at home to get similar results to ours.
You can approach your close-up photography in many ways. We opted to get as close as possible with a super-macro setup designed for focus stacking. Although we were on location, we grabbed a tripod, camera bag and some lighting to take with us.
We're shooting with a reversed 24mm lens and extension tubes. Reversing a lens and adding extension tubes is a very cost-effective way to get a lot of magnification without the need for a dedicated super-macro lens.
However, with more magnification, comes a lot more camera shake and a very shallow depth of field. This is where a tripod becomes essential. It's well worth the extra weight if you're shooting in the field or on location, and shouldn't be a second thought in the studio or at home.
Focus stacking with a manual or automatic stacking rail can make all the difference to your images and effectively eliminate the issue of depth of field. We stacked all of the images during our shoot, it takes longer to shoot and to process them, but the results speak for themselves.
Sharpness is not the only concern when photographing small subjects like this. Especially in an uncontrolled or unsuitable environment, lighting is very important too.
Lighting
for Macro Photography
As lovely and cosy as Louth Distillery's Gin School is, the lighting is not ideal for photography. There's a mix of very warm lighting, and the cooler natural light coming from the windows. Uncontrolled environments like this can cast a strange mix of light temperatures and tints across your images.
Luckily, the Adptalux Studio lighting system is compact and lightweight, so traveling on location with your macro lighting is easy. We packed various Colour Filters, Lighting Arms and Pods into the shipping box the lighting comes with. There are spaces for each Arm, filter and Pod and a handy carrying handle to keep everything safe.
Although we were just shooting on the wooden tables, we were able to make each different botanical stand out using lighting. In the image above, you can see the pink peppercorns highlighted with a pink colour filter.
Colour is not the only way to go. A lot of subjects like these can be slightly translucent. With powerful lighting at our fingertips, we were able to make the inside of this raspberry glow! We simply used a single white Lighting Arm-S to shine light through the back of the raspberry, making all of the colour pop too!
There were far too many different botanicals for us to shoot them all, but the ones we did try look incredible under the macro lens. The details, colours, and unique features of each subject are very interesting to explore!
We highly recommend shooting some dried fruits yourself, and if you have access to somewhere like Louth Distillery, it will be much easier to find a variety of subjects in one place!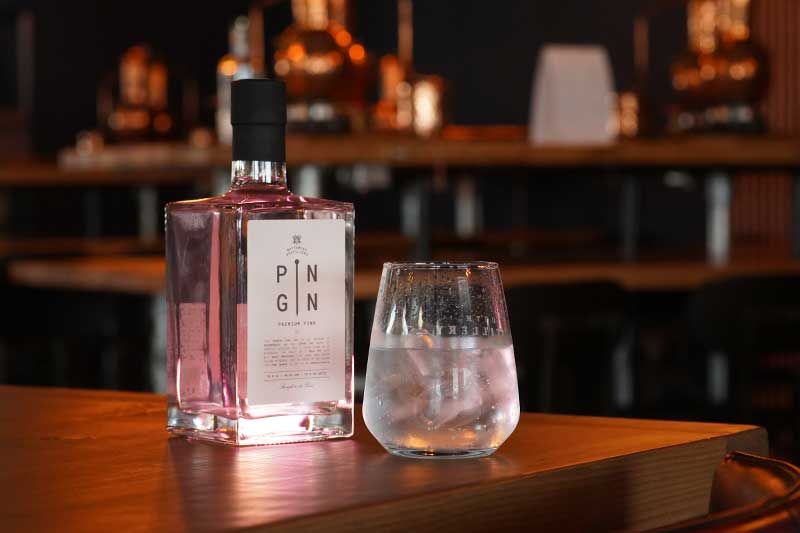 We have to thank the folks at Louth Distillery for kindly allowing us to visit and photograph their botanical collection. The Gin School is a fantastic evening of sampling different Gins and learning about the distillation process while choosing botanicals and distilling your very own gin. You can learn more and book your own Gin School experience on their website – louthdistillery.co.uk
Don't forget to subscribe to our YouTube channel for more macro photography tutorials, ideas and inspiration!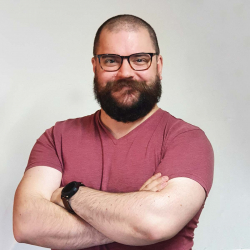 Latest posts by Ben Tuxworth
(see all)