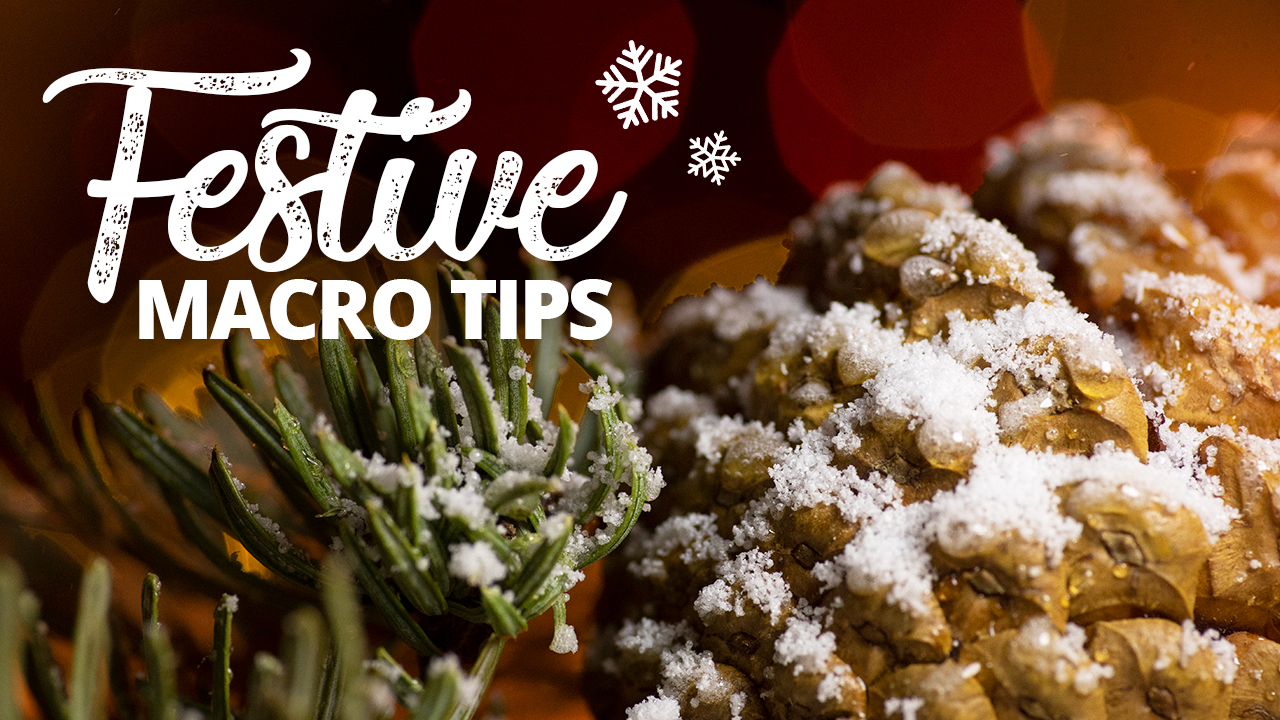 Christmas is a great time for macro photography. Hopefully, some new camera gear is under the tree, and now is time to start playing with it. There will be lots of colour, light and ornaments on display to act as subjects… tis' the season for macro! In this article, we have 5 great tips for some festive photography fun!
5 Festive Macro Photography Tips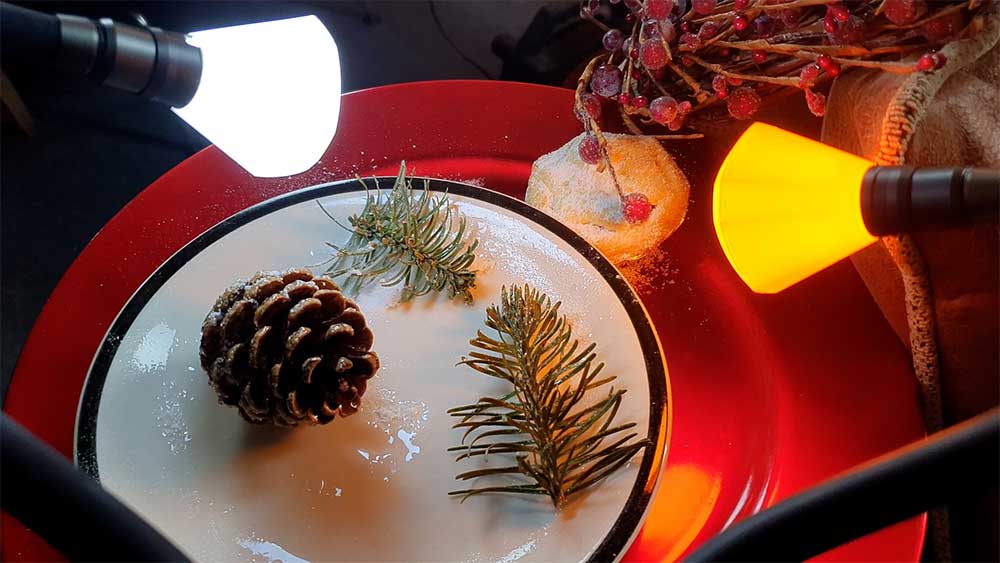 Grab your macro lens and some festive objects from around the house, and let's get started!
Add Coloured Light
We play with colour A LOT. We usually experiment with some coloured light a little in every shoot, just to see how it turns out. However, if you're used to shooting only with white light, colour can sometimes seem 'a bit too much'.
Here's where Christmas comes in. If there is any time of year to be adventurous with the mood of your images, it's the festive season. We love making our images look warm and cosy in the wintertime. Try adding a little warm light to your shots using a yellow or orange colour filter. A subtle warm glow can go a long way towards giving the viewer the sense that your macro scene is sat by the fire on a cold winter's night.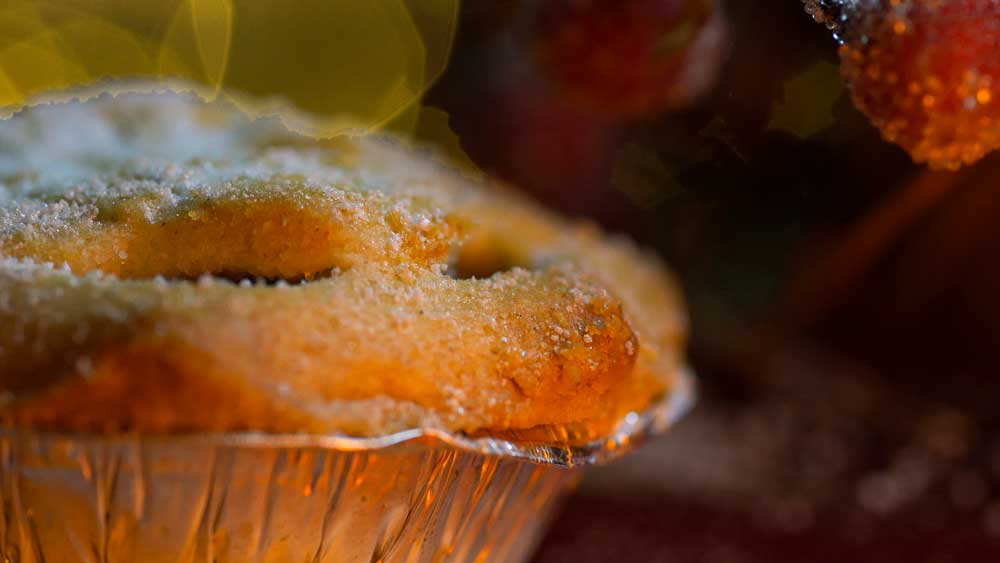 You can also alter the mood of your festive photography by changing the colour settings in your camera. The colour temperature settings in your camera can help to add a chilly blue vibe to your scene or make the whole shot look warmer.
Winter is all about the contrast between the cool blues and whites of the outdoors, and the colourful, warmth of inside. Don't be afraid to push your colour a little further than normal for the sake of style.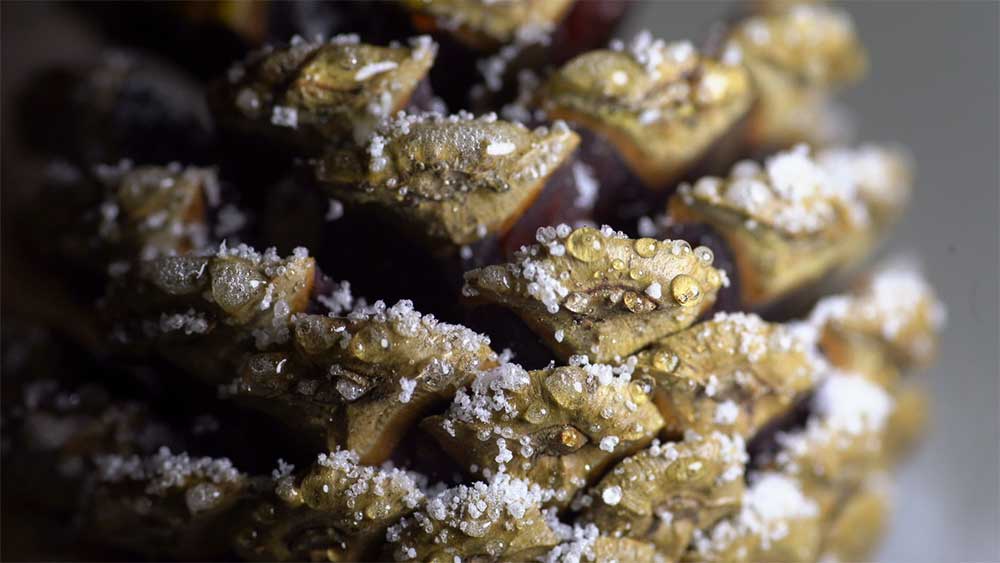 Edit colour temperature in your camera to force a different feel to your shots, and combine it with some warm light to get that "by the fireplace" look. You can also shoot in RAW and manipulate your color temperatures in post-processing for those perfect festive feels.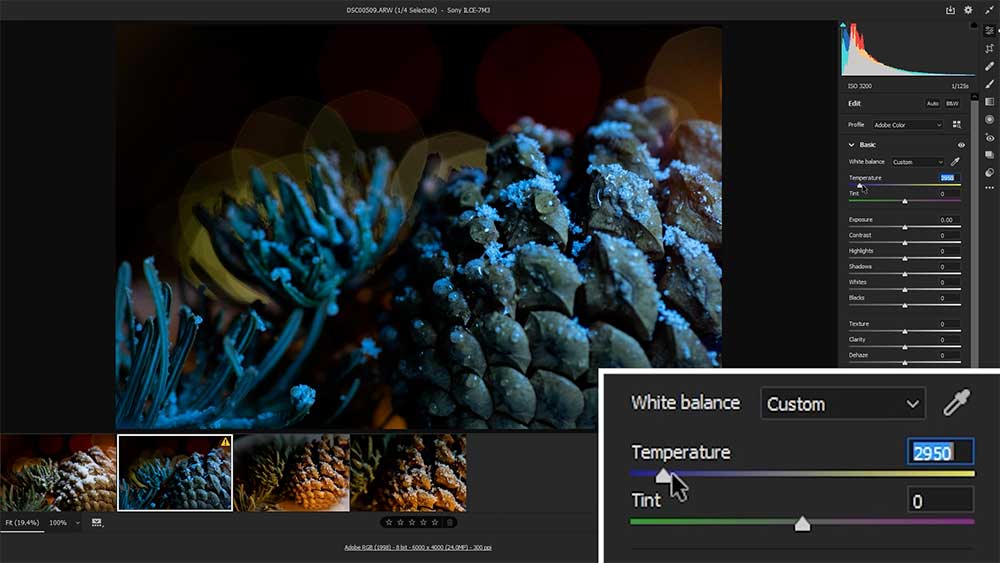 Macro photography has a very shallow depth of field at the best of times. Usually, you try to combat and counteract the soft look… but now is a time of relaxation!
Sometimes a soft-focus look can add to that mellow Christmas vibe. Soft, warm and fuzzy can really work for a festive photoshoot. Of course, it's not everyone's cup of tea, but keeping your aperture wide (low F number) really helps with the next tip too.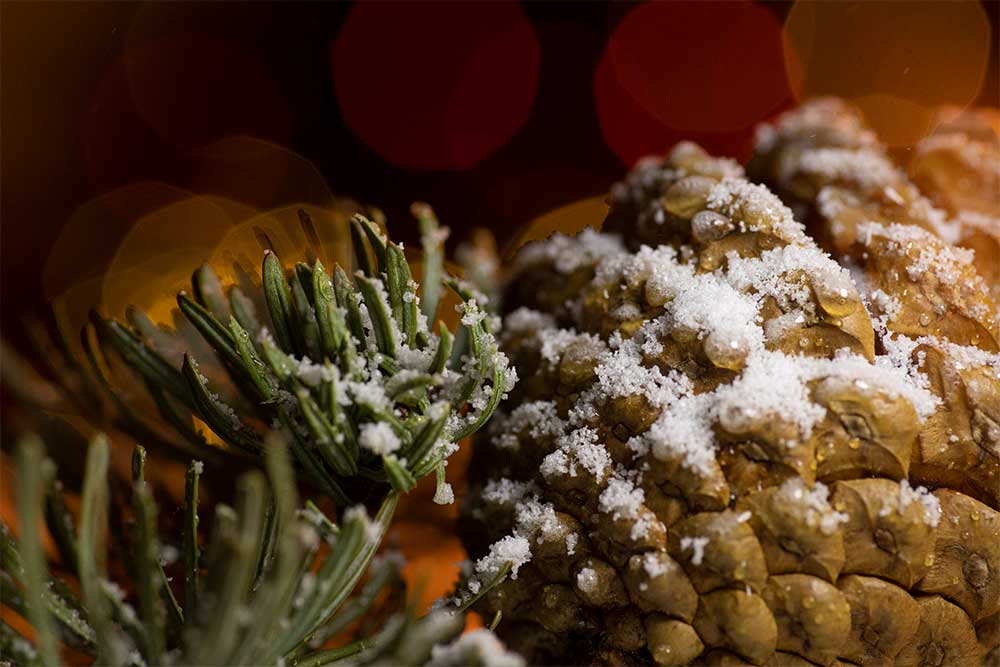 The opportunity for bokeh backgrounds is never more tempting than when the Christmas lights are out. It's a simple case of setting up your festive macro scene in front of some twinkly lights. Keep the background out of focus, and you will create amazing dreamy spheres of light dancing behind your subject.
If you want to try this one out for yourself, we have a full article from last year, with 5 tips for better Bokeh.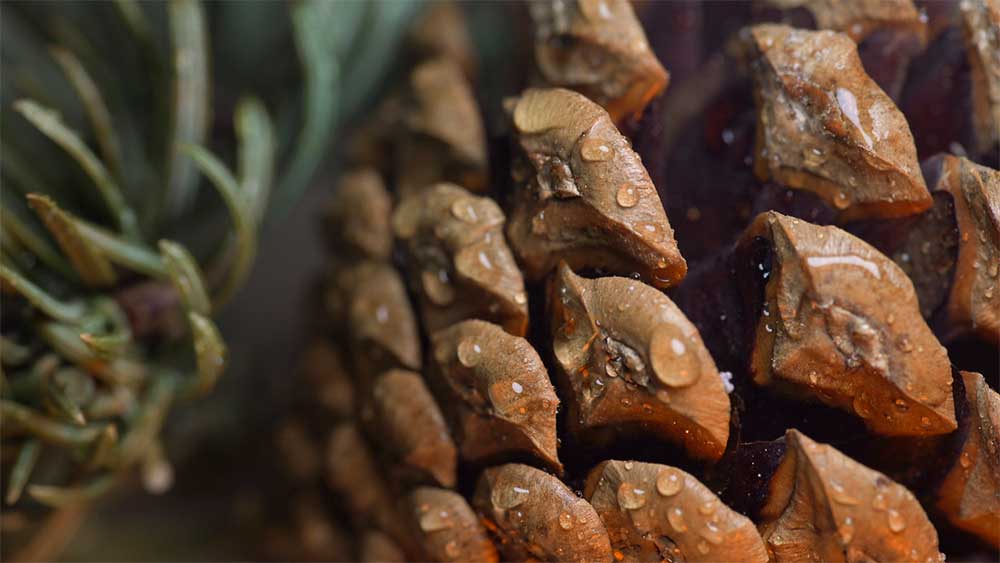 In all of our festive photography so far, we have used a secret ingredient. Artificial sugar makes amazing fake snow!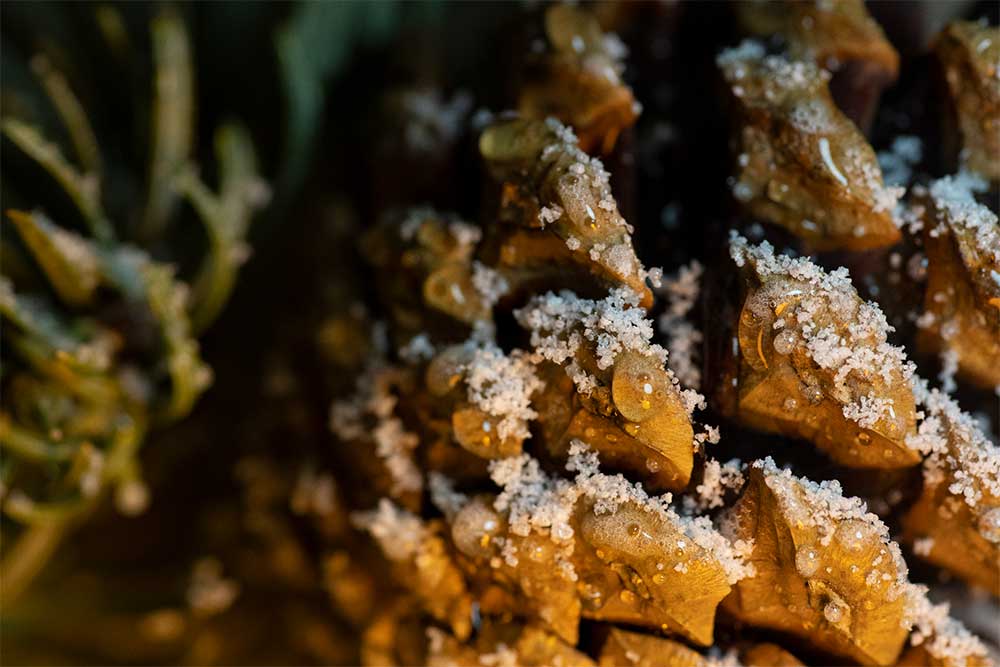 We used a spray bottle to dampen our pinecone with some drops of water. We then sprinkled some artificial sweeteners over the whole scene. The sweetener we used is the fine powder kind (ours was from Aldi). They aren't perfect snowflakes when you get too close, but at a glance, the effect works pretty well. The water helps the grains stick to the subjects and pile up, and dissolves a few like snow melting.
Fair warning, the water and sweetener make for a pretty sticky mixture after a few minutes. Don't do this with anything you plan to use (or eat) afterward unless you like your mince pies extremely sweet!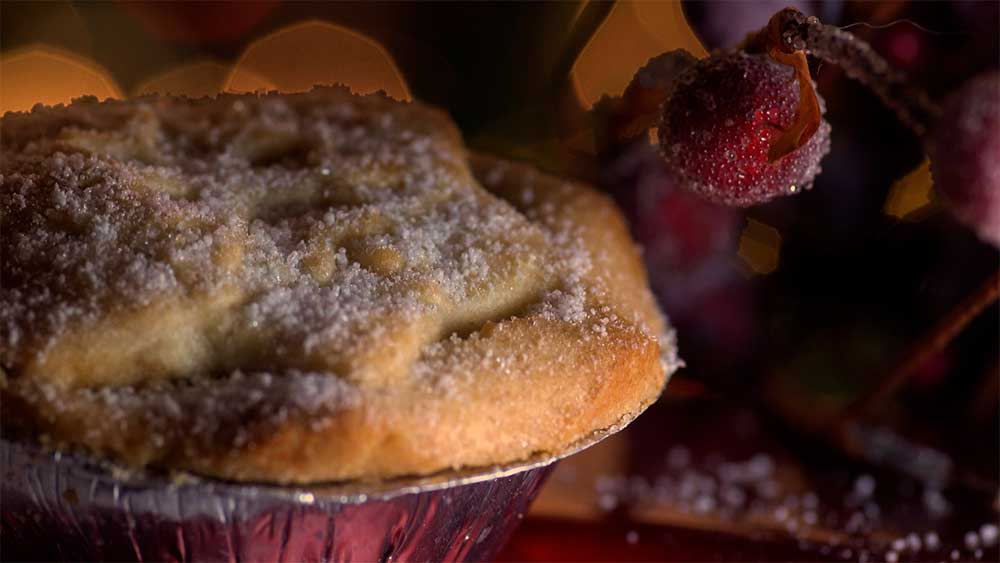 We hope these few festive photography tips give you some ideas for things to try over the holidays. Let us know what you all got under the tree, and how many megapixels it has!
Lastly, as a gift to us, why not subscribe to our YouTube channel and you won't miss any new videos over the next 12 months! Merry Christmas and a Happy New Year!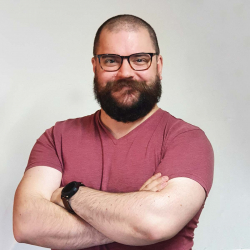 Latest posts by Ben Tuxworth
(see all)