Lasers are cool and we think they are under-used in photography. We plan to fix that with our latest kickstarter project that includes Laser Lighting arms for the Adaptalux Studio. Today we are going to take a quick look at some of the creative uses of laser photography. If you haven't seen the trailer, you are in for a laser show of a treat…
The making of this trailer was an experiment for ourselves during the Laser Arm development. What can you do with them? Are they easy to use? Do they get fun, creative and interesting results? Well… we're so happy with the shots that we achieved with our lasers that we centered the whole trailer around them. So lets start with the most obvious way to incorporate lasers into your photographic arsenal.
Sci-fi Laser Photography
Lasers themselves can be very interesting to photograph, the narrow beams produced can be very useful and fun to "shoot" and they can become a subject in their own right. Below you can see one of our lasers used to replicate the blaster fire from the model stormtrooper. Incorporating lasers into scenes and miniatures will be easy with the flexible arms of the studio, allowing for precise adjustments to angle and beam width.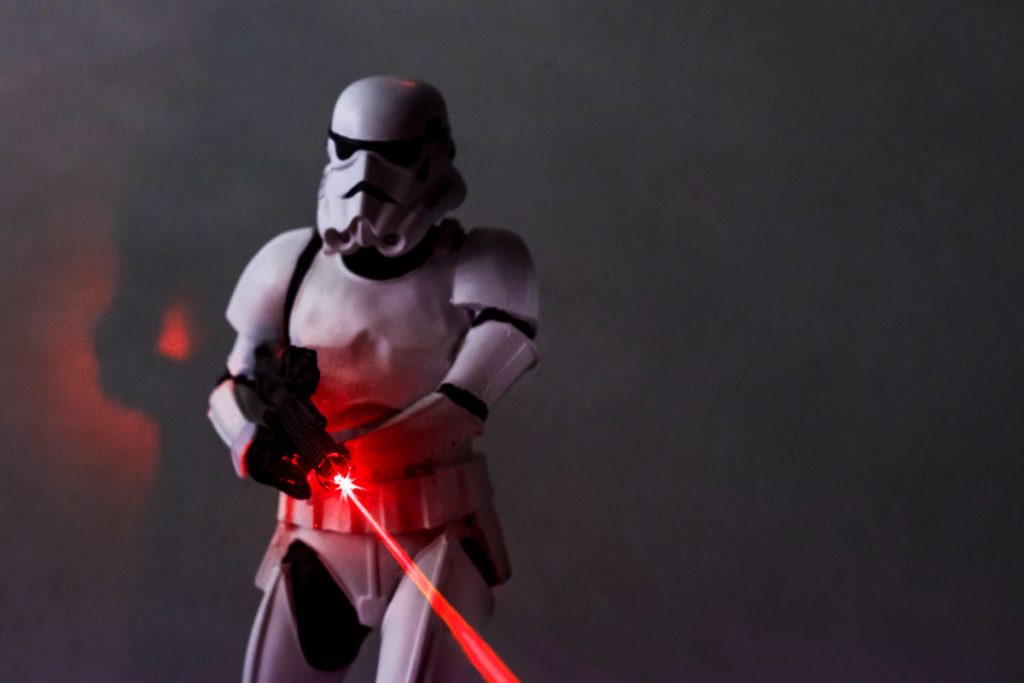 Using particles in the air – things like smoke, aerosols, steam or fog from a budget smoke machine like the one in our trailer, you can make the beams of a laser far more visible. Usually, only the point of the laser would show (we will come onto how that can be used later).
Using techniques like these, the lasers themselves can be the subject of your photographs. Lasers in the dark on a foggy night is on our list of things to try out!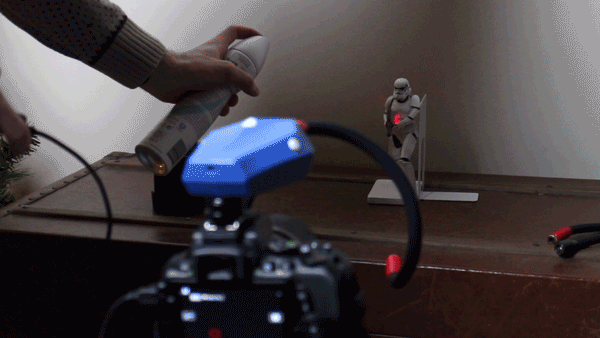 Abstract Photography
Using lasers for abstract photography is easy too. Shining the beams through materials or against reflective surfaces can create some interesting and unique effects. In the shot below we used 2 lasers through some viscous fluid to create a scene full of colour and shape. Focus the lasers in different spots to get wider or narrower beams!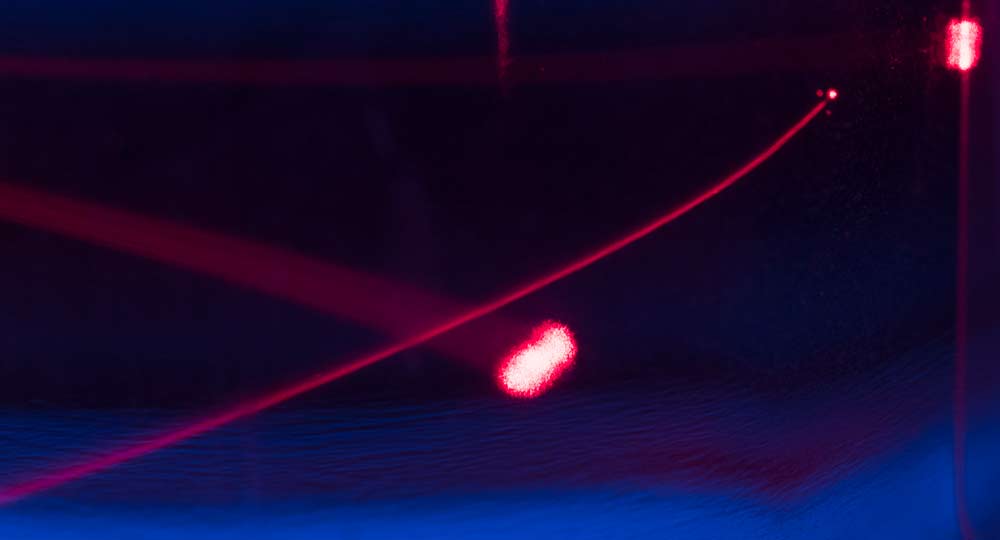 The laser shining through this plastic box shows it's amazing properties. Some of the most interesting subjects for laser photography can be items that refract or reflect the light in unpredictable ways. Glass, plastic and semi-transparent diffusion materials all make for great subjects or "filter" effects for a wider scene.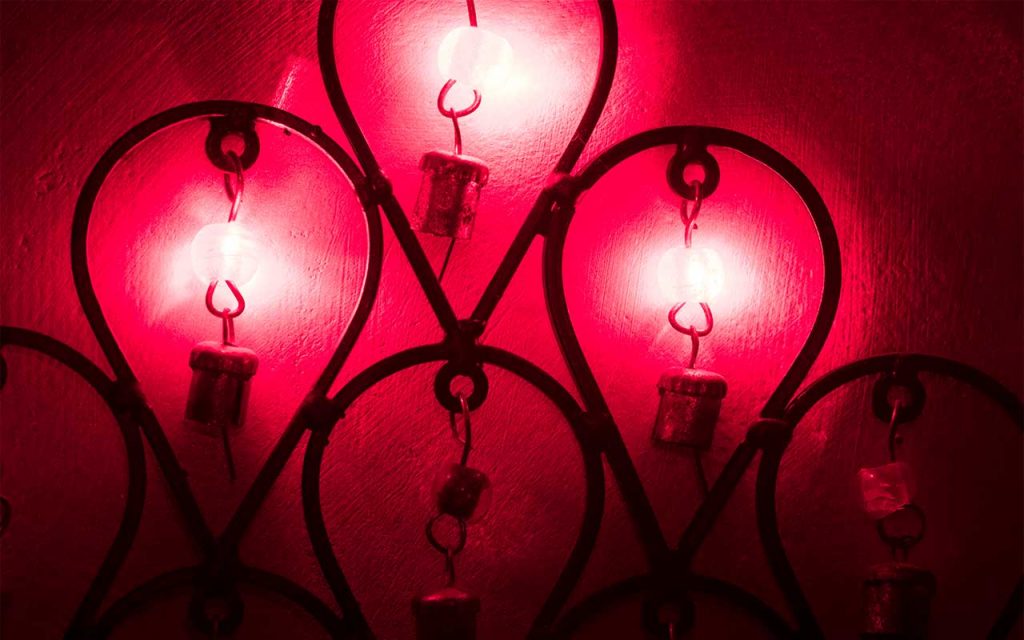 The image above was shot in total darkness with the pinpoints of the lasers being the only source of light. The lasers were directed onto the beads of the ornament, refracting around inside and turning them into individual sources of reflected light. This effect would only be achievable with lights as precise as lasers. This will work at any distance too, you can craft mini light sources inside hard to reach places, or from far away. We think this opens a lot of creative possibilities and can't wait to see all the nooks and crannies people manage to get their laser points into!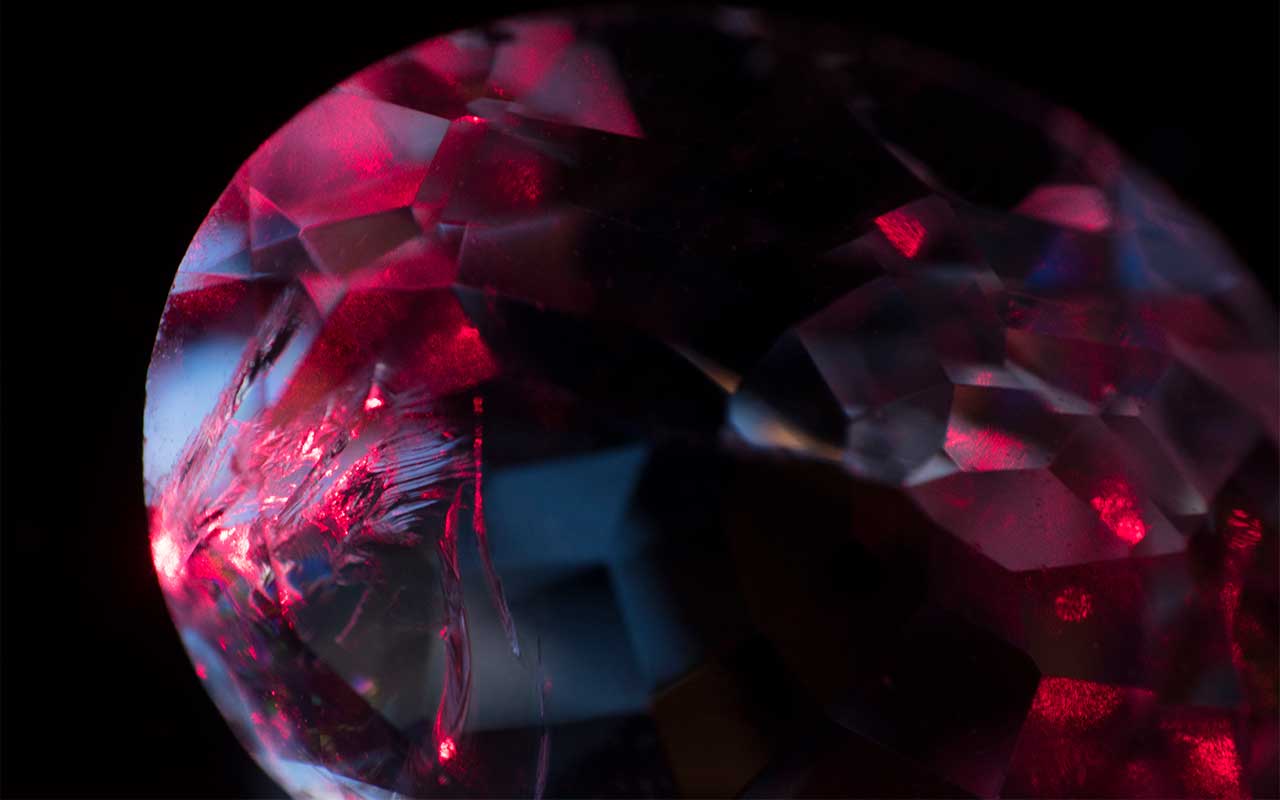 Combining all of these ideas, and more, the results can be really spectacular. The addition of a laser to your photographic war-chest is going to open the door to lots of "how did you do that?" reactions!
In the shot of the gemstone above, we lit the stone with blue and white light, then added the laser shining into the centre of the stone, to let it refract and highlight the edges, but more importantly, the fracture inside the stone – you could barely see this without an internally reflected light!
These are just a few ways that lasers can be incorporated into your photography, we are very excited to see the imaginative uses people come up with, we are constantly surprised by the creativity and ingenuity of Adaptalux Studio users!
Try Laser Photography – Back our Kickstarter
All of the Images in this post were shot using our new Laser lighting arms, part of our new EFX Lighting arm project. The project is now over 500% funded with over a  week left, so if you want to try out lasers in your photography (along with other cool effects) check out our kickstarter and pledge to get your own Laser lighting arms.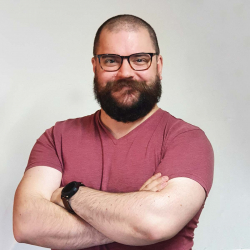 Latest posts by Ben Tuxworth
(see all)