The Control Pod is the hub of the Adaptalux Studio system. It provides power and brightness control to connected Lighting Arms via manual and Bluetooth controls.
The Control Pod 3.0 was introduced in February 2022. It marked a refreshed design since launching Adaptalux in 2014, bringing many improvements over the original design which has now been discontinued. The Pod 3.0 is the next generation of Adaptalux Pod.
It can be distinguished by its dark grey frontplate and Dial on the top.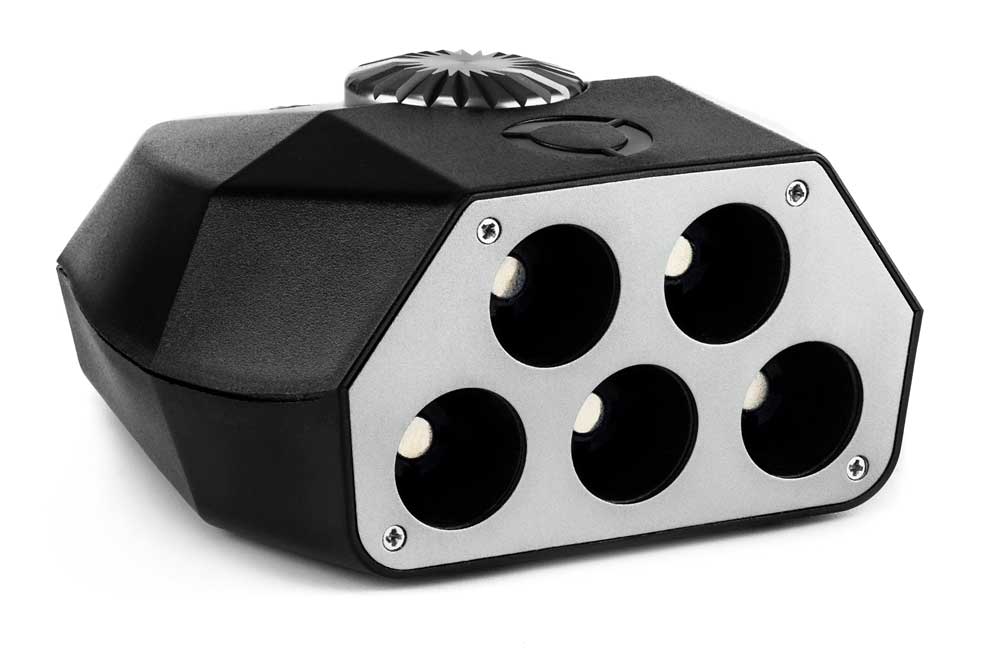 Specifications
Lighting Arm Ports: 5
Power Source: NiMH Rechargeable Battery
Average Battery Life: Up to 12 Hours
Charge Time: 1-2 Hours
Power connection: USB Type C
Control: Manual + Bluetooth App (iOS and Android)
Boost Mode: Yes
Weight: 0.6Kg
Mounting: Metal insert featuring a 1/4-20 UNC Tripod screw
How to Buy
The Control Pod 3.0 can be purchased separately via the Control Pod Product and is included in all of the packs found in our shop.