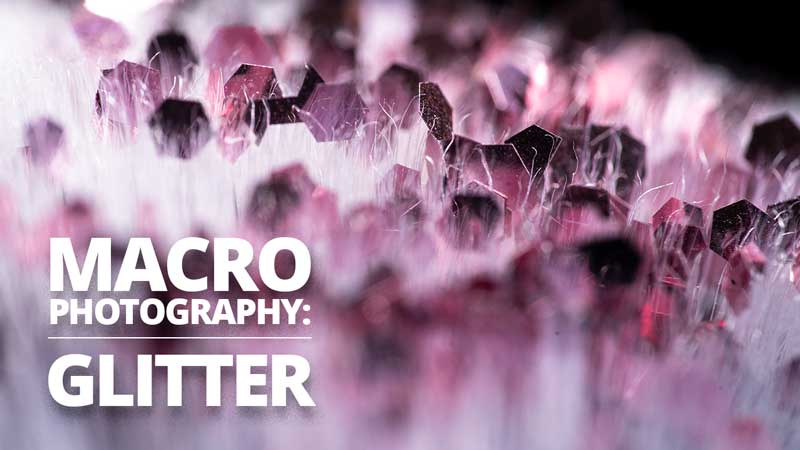 In this Glitter macro photography tutorial, we will be taking a look at some large and small glitter up close. We're using a using a makeup brush as a stage and shooting on a tripod for stability.
Glitter Macro Photography Tutorial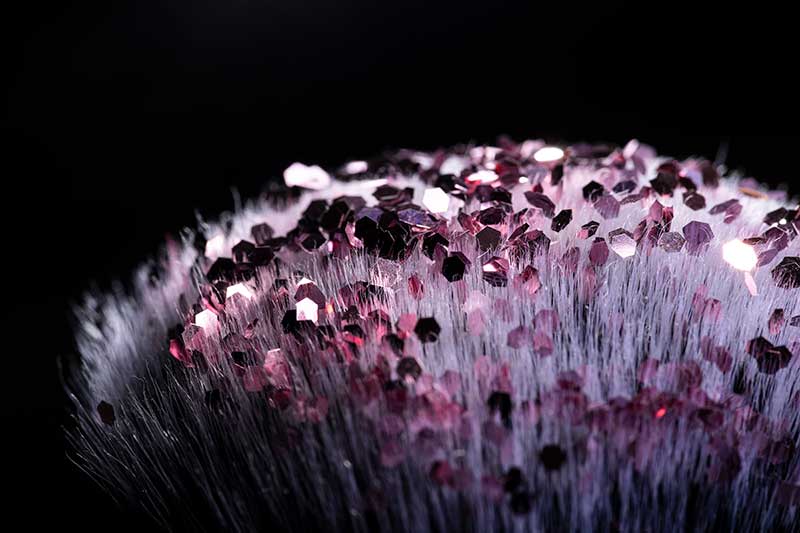 Glitter comes in all shapes and sizes. We have some large pink and gold glitter, as well as some very fine glittery makeup. We will be using a makeup brush as a "stage" to give the glitter something to contrast with.
Glitter on its own can struggle to offer enough visual interest in an image without a clear subject in the frame. The addition of the brush gives it a nice amount of variety, and something a little different.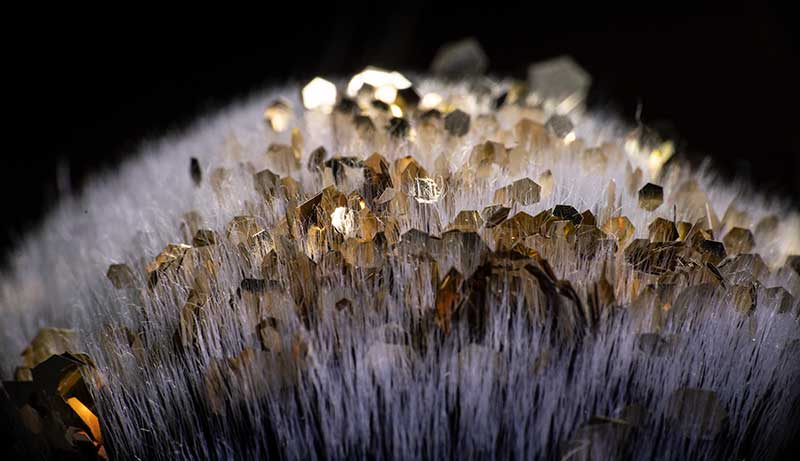 Glitter, especially large glitter like this, presents an interesting photographic challenge. The many reflective surfaces can easily become over/underexposed.
However, that's also what makes glitter interesting! Variation in lighting across an entire image keeps things interesting.
We used the new Xenon Flash Lighting Arms to light our glitter from 2 different angles. The power of the flash gave us great settings and no camera motion blur from the movement of the glitter or brush.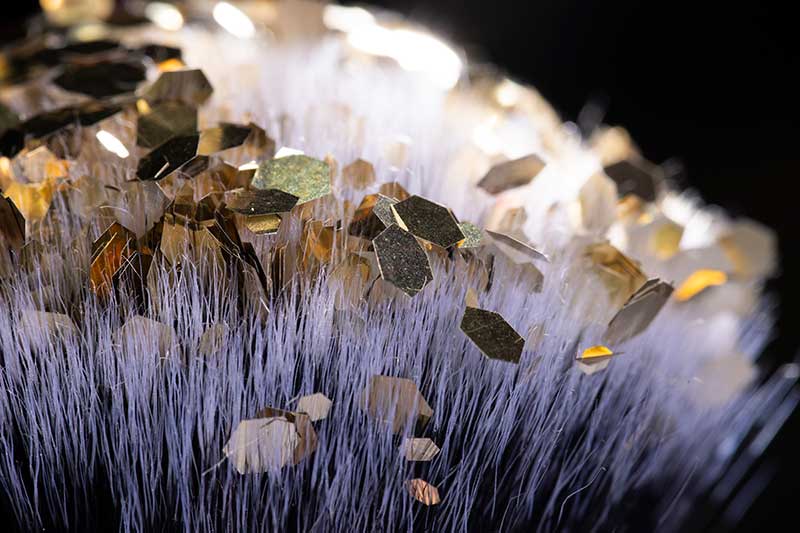 Depth of field is always a factor in macro. However, when shooting the sparkles in glitter it can help to create some amazing bokeh.
Let the background and foreground of your image fall out of focus and you will have some lovely large bokeh surrounding the in-focus areas.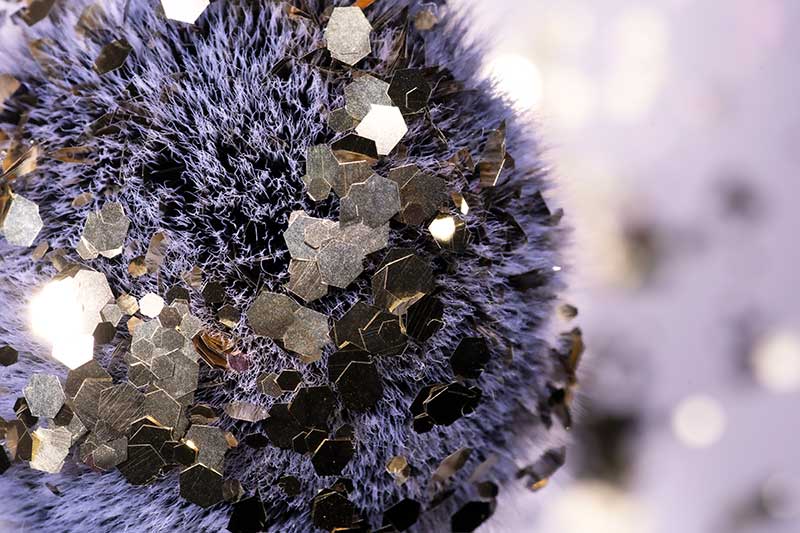 Shoot from different angles
To take advantage of your depth of field, try moving your camera around to different angles. The more distance you can get between the subject and the out of focus glitter, the more bokeh you get!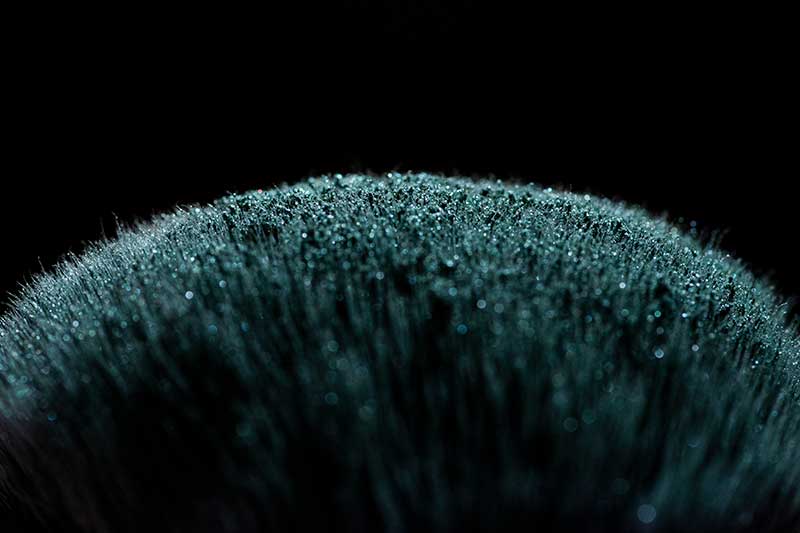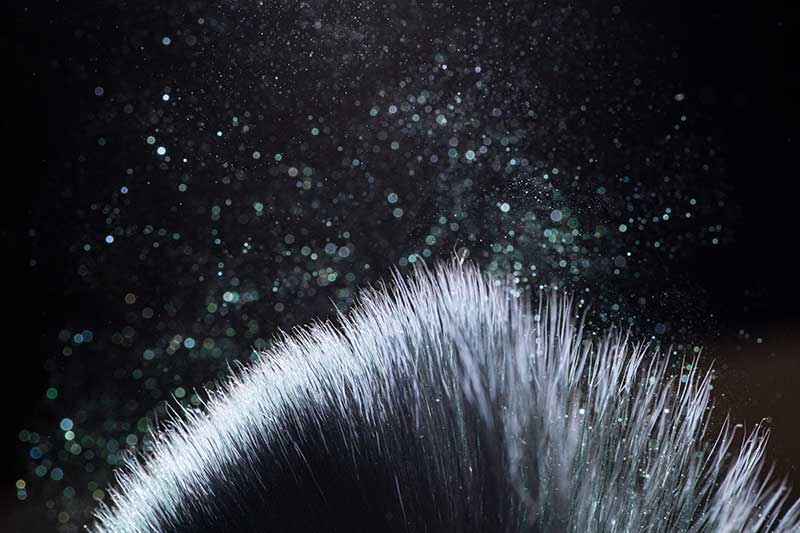 In the image above, we used a much more fine glitter. We flicked the brush to allow the particles to spread. The glitter that moves closer to the camera creates more bokeh that the rest!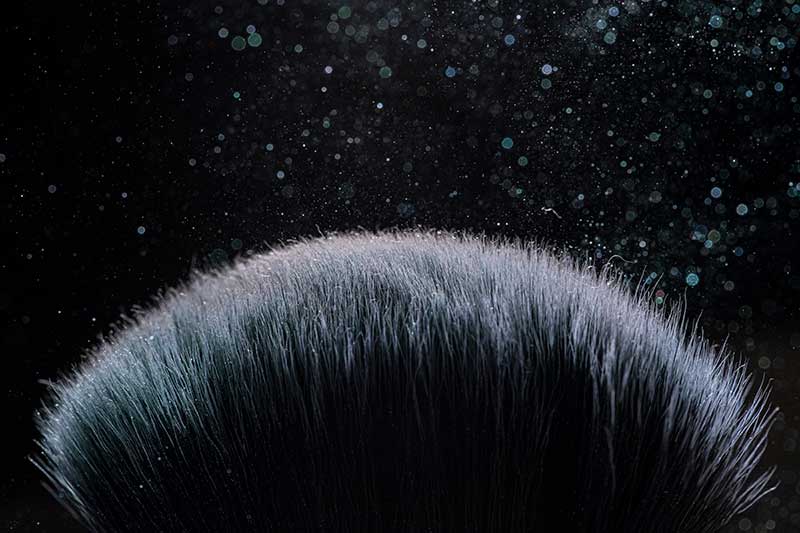 This fine glitter is a very different effect, but just as messy as the larger types, creating a cloud of glitter with every little movement of the brush.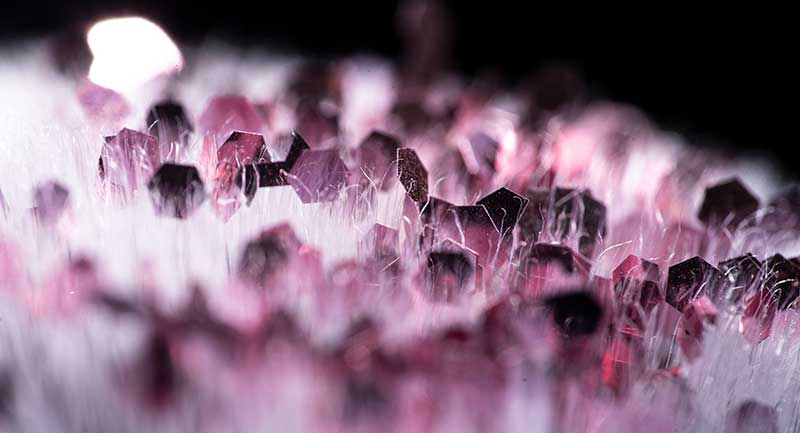 Changing distance is not the only way to affect your bokeh. Increasing magnification will also exaggerate the effect.
Here we added a Raynox clip-on macro adaptor to our 100mm f2.8 Tokina lens, getting even more magnification.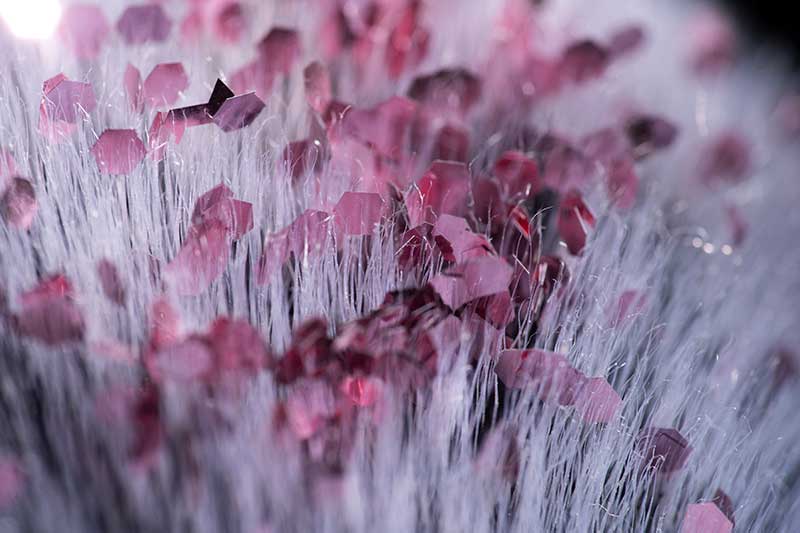 Glitter macro photography is a really fun shoot, but make sure to keep it tidy! Lots of glitter can easily get out of hand and you will be finding it around your home for weeks!
Try shooting on a piece of paper that can be folded up to pour the glitter back into the pot.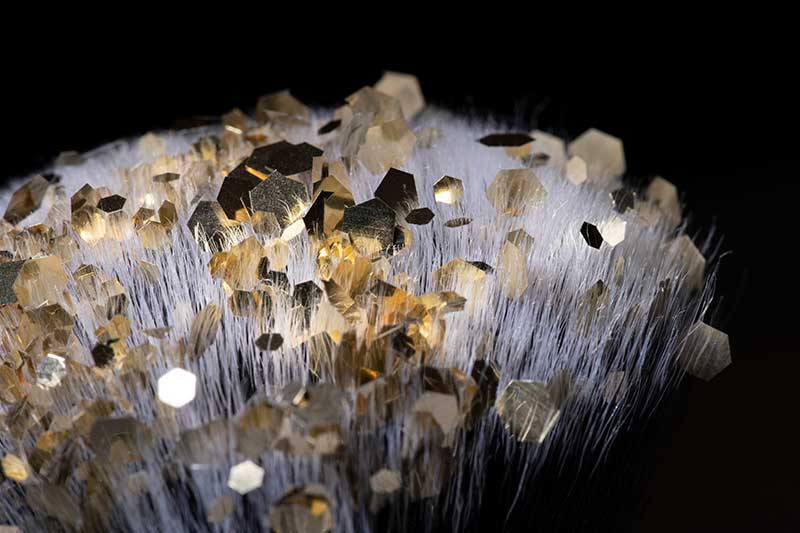 Lastly, make sure to subscribe to our YouTube channel for more macro photography tutorials, ideas, and inspiration!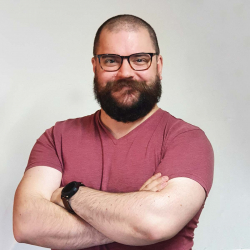 Latest posts by Ben Tuxworth
(see all)