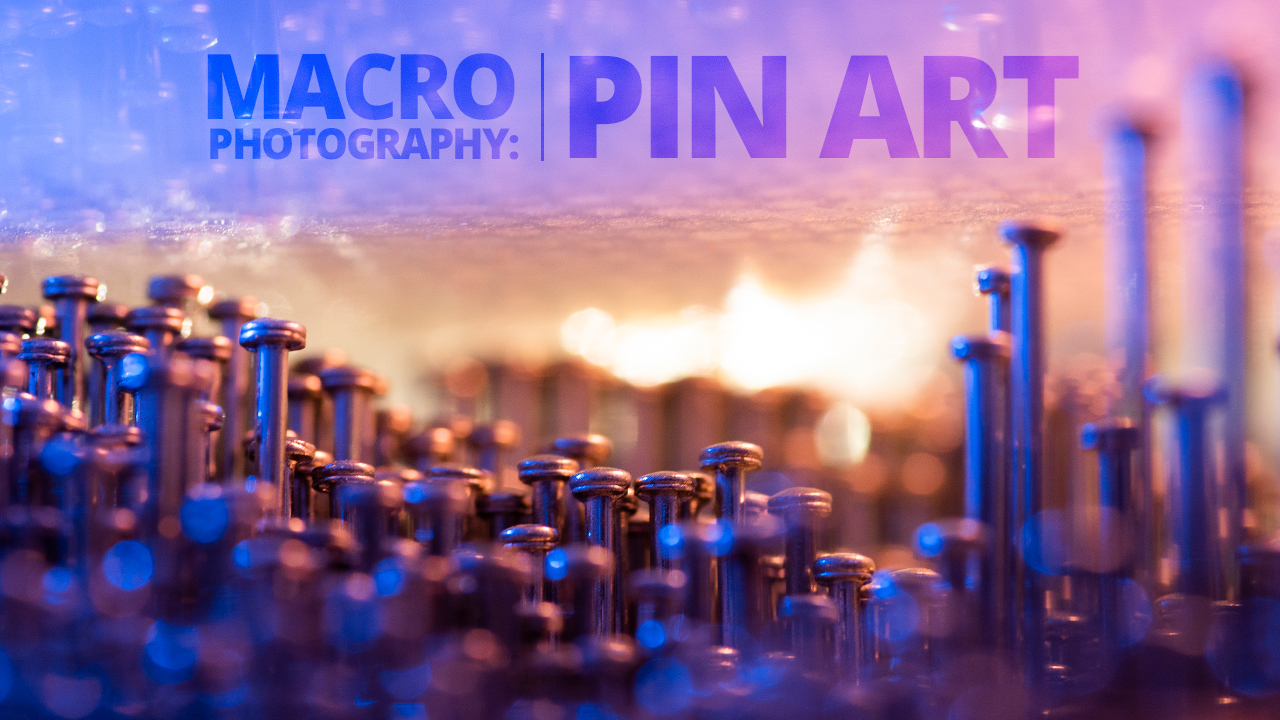 Abstract close-up photography and macro photography are an artform. Blending light, texture patterns, and colour together can create all kinds of images. Images created with a classic desk toy from the 80s and 90s adds a little dash of nostalgia too!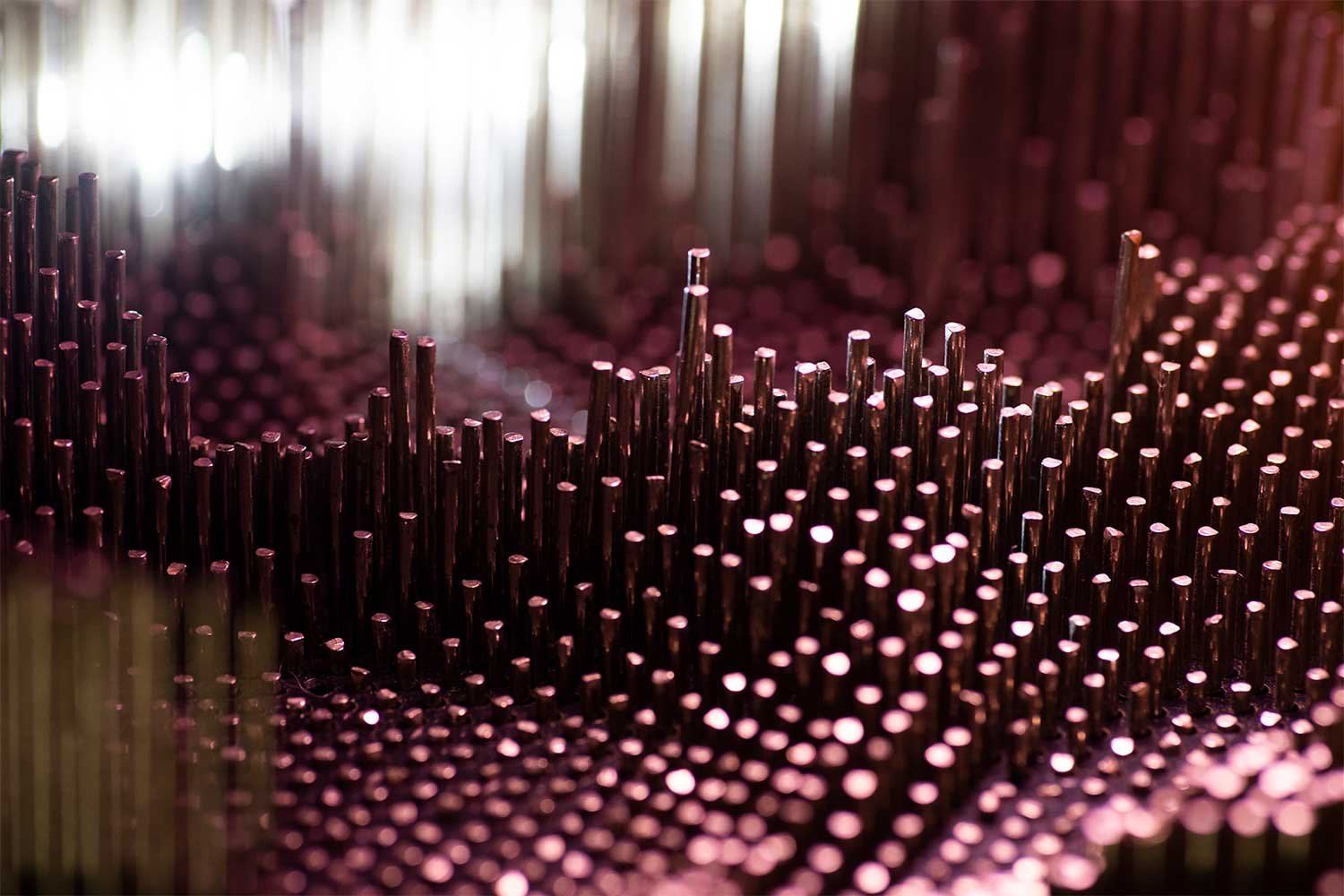 Abstract close-up photography with Pin Art!
If you have never seen one before, the pin artboard is an iconic executive toy from the 80s. They were, at one time, 2nd only to the newton's cradle. Both in their popularity as playthings for kids and simultaneously, tactile toys for adults.
We have an old one, that has been sat on a shelf until our recent inspiration quest brought it out of hiding. Curiosities and palpable toys like this can often make for amazing macro subjects when you get up-close with your lens.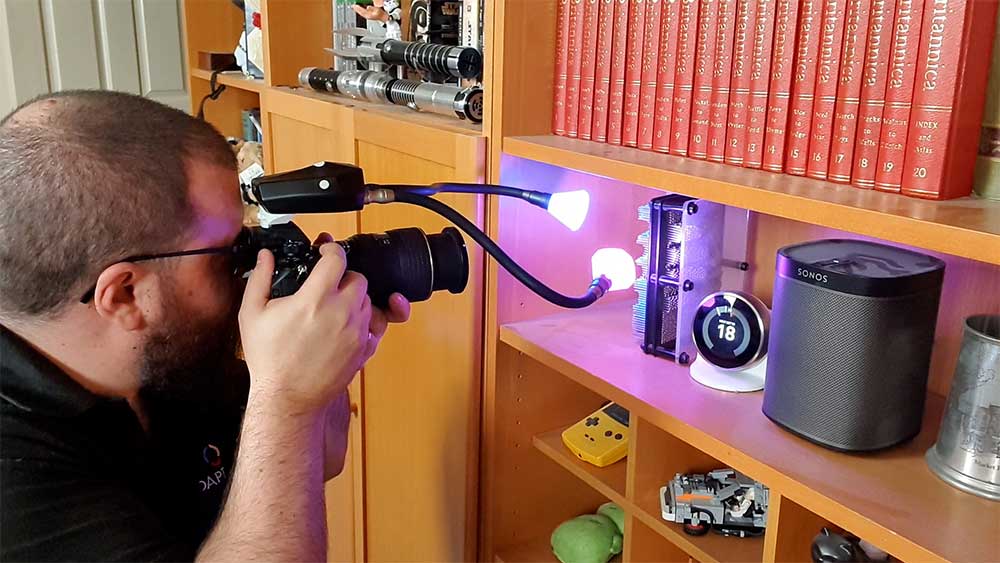 A range of textures, patterns and reflective surfaces like those found in the pin art toy make for great abstract close-up photography opportunities.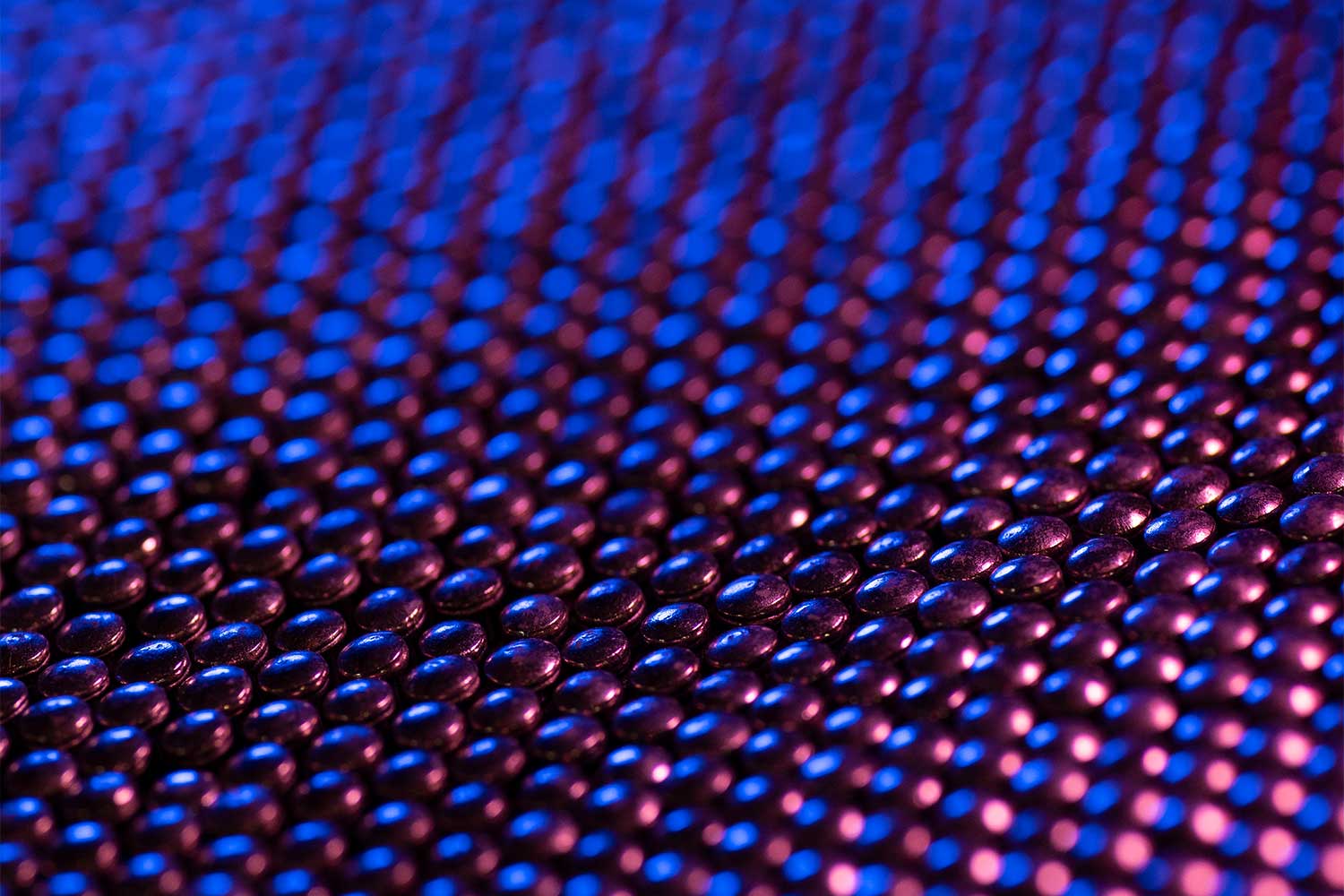 The pins on this toy have two sides. Inside the toy, the pins have rounded edges to stop them from falling out. On the exposed edge, the pins are more roughly cut.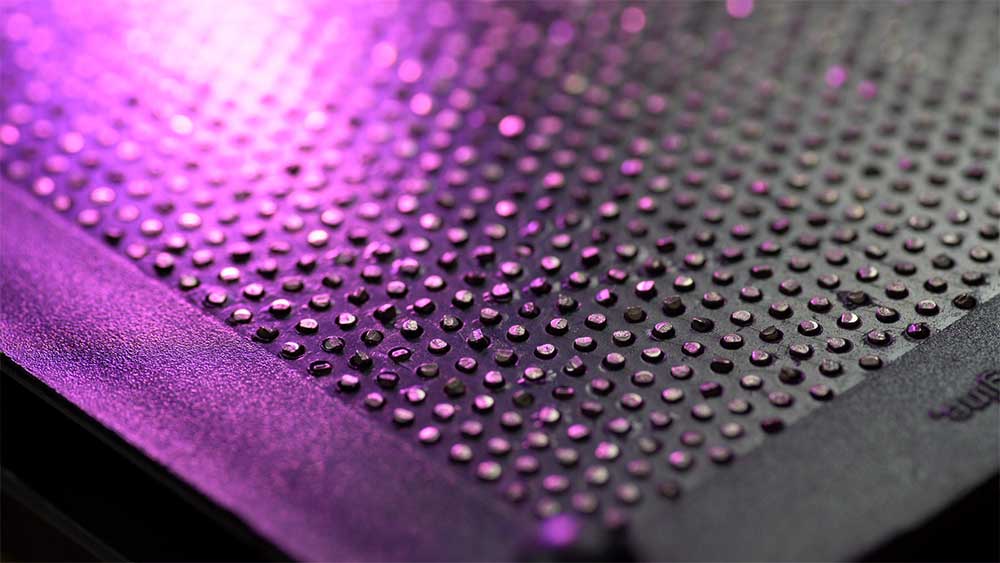 These jagged edges on the spikes behave very interestingly when we add some artificial light from the Adaptalux Studio. The light is reflected from the uneven edges to create amazing bokeh.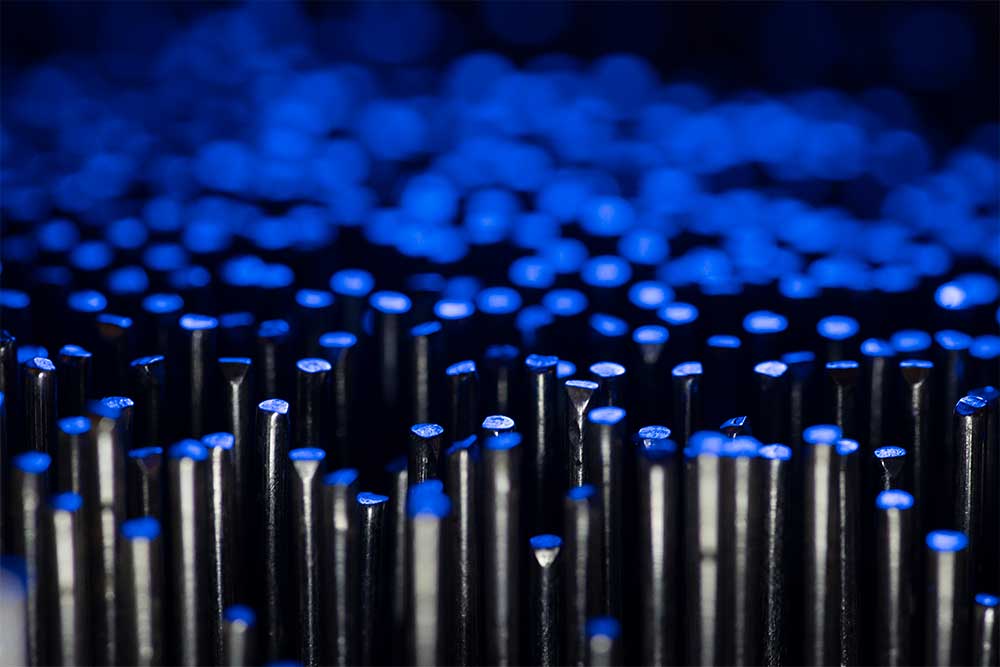 You can use this to create some striking abstract shots. Depth of field is usually very shallow this close-up. You could focus stack images together to eliminate the out of focus areas. However, sometimes it's better to lean into the soft-focus look and take advantage of it.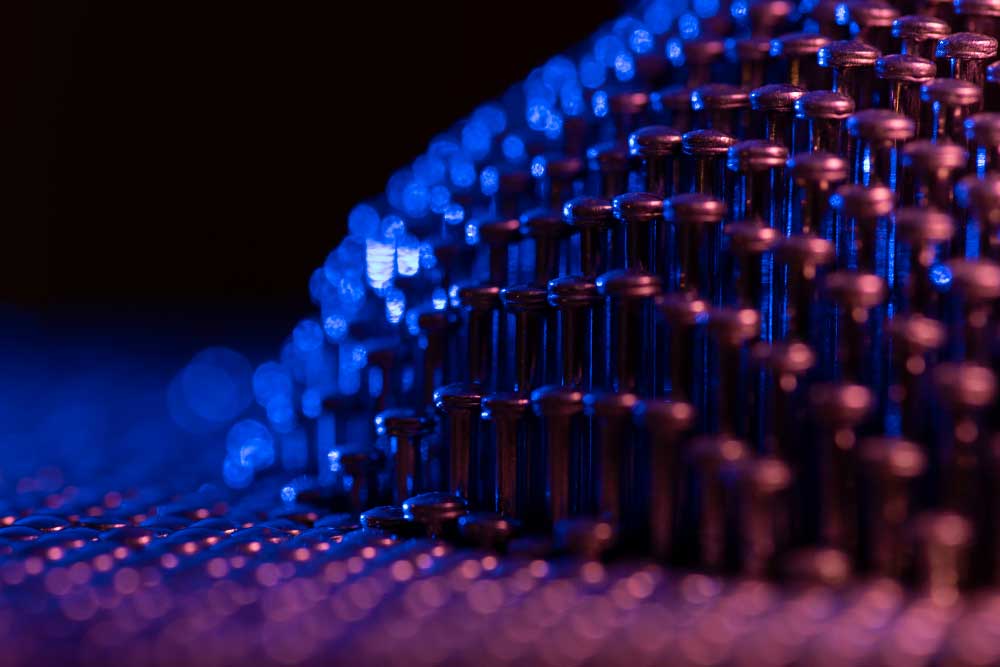 With out of focus spikes in the foreground and background, things start to look interesting to the eye. Using contrasting colours on different elevations of pins can accentuate that 3d feeling and the texture of the pins.
Setting the pins at different heights can give images taken from the side a sci-fi cityscape feel.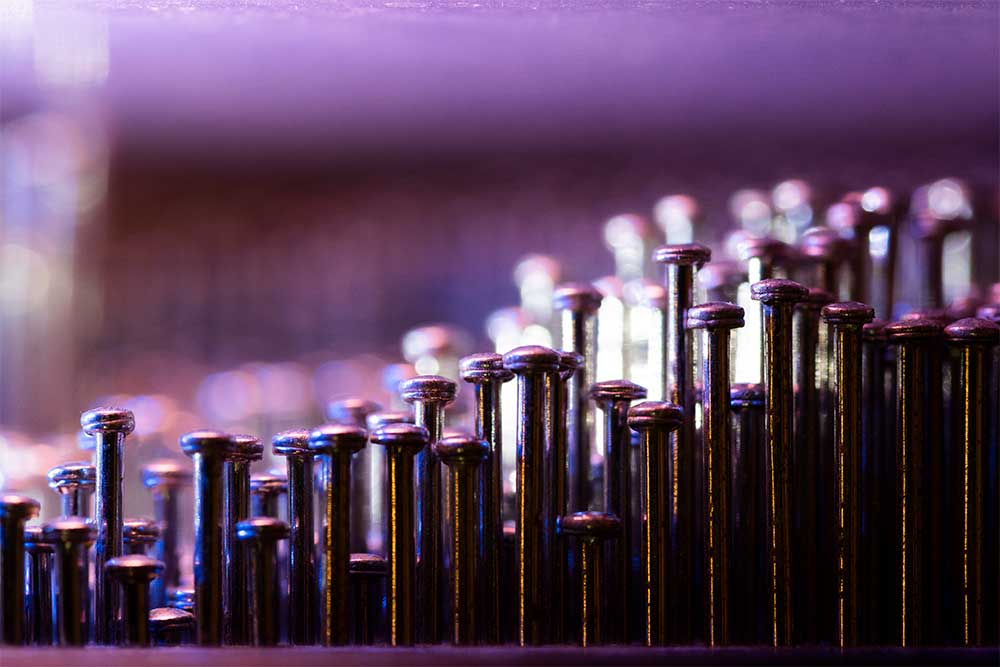 Shooting through the gap between the base and the clear (or clouded in our case) plastic can further push that feeling of a futuristic city. Just like with our circuit board cityscapes, placing lights low down can create the effect of a sunset.
When the light also reflects off the glass at the top, it can further fool the eye into looking like a sky.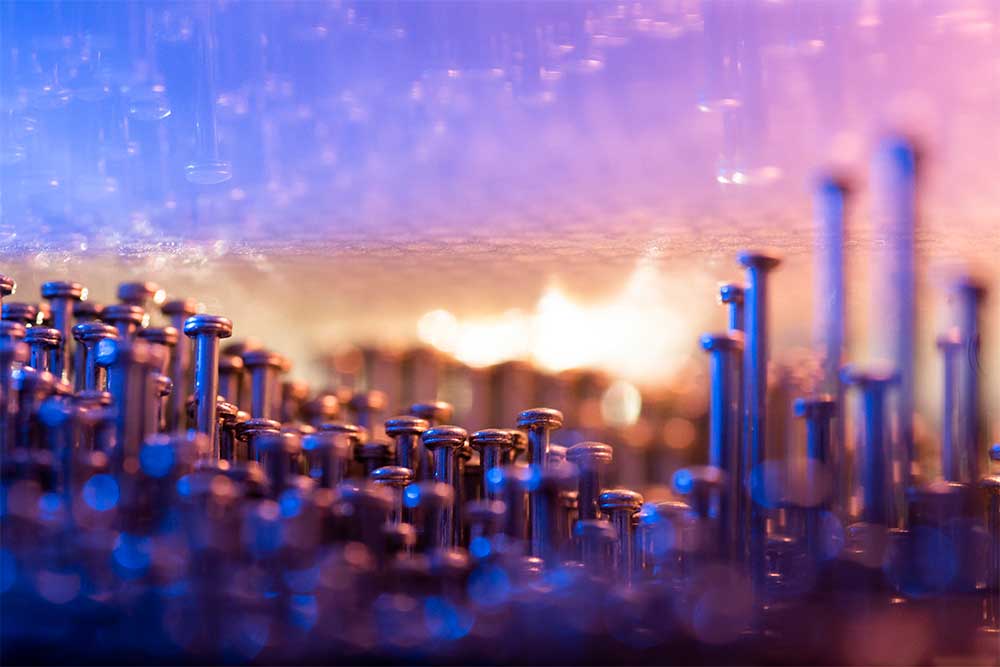 As usual, this is a great subject for exploration. Make sure to move your camera around freely. Move your lighting to complement the composition. Move the pins to a pleasing shape, or just leave them random for that aerial city view look.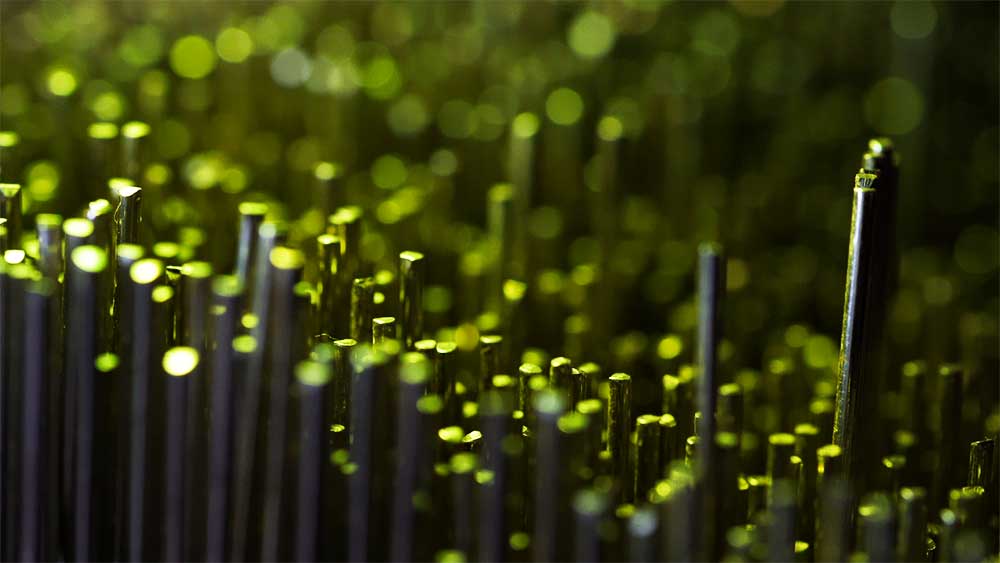 Shooting in from the side of the pin artboard is a great method. The underside with the rough spikes can also bring to mind some fantastic abstract close-up photography ideas. The elevation of the pins mixed with colorful light can spring to mind in the imagination.
Lastly, make sure to subscribe to our YouTube channel for more macro photography tutorials, ideas and inspiration!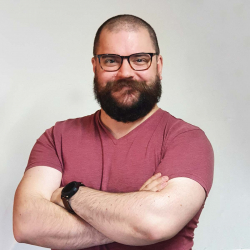 Latest posts by Ben Tuxworth
(see all)