Charging
To charge your Control Pod, use the provided USB C wire to plug into the USB port at the rear of the Control Pod. The Control Pod will function as normal while charging and can be left plugged in to extend the battery life indefinitely. The USB can either be used with a USB wall plug or a computer device to charge the Pod.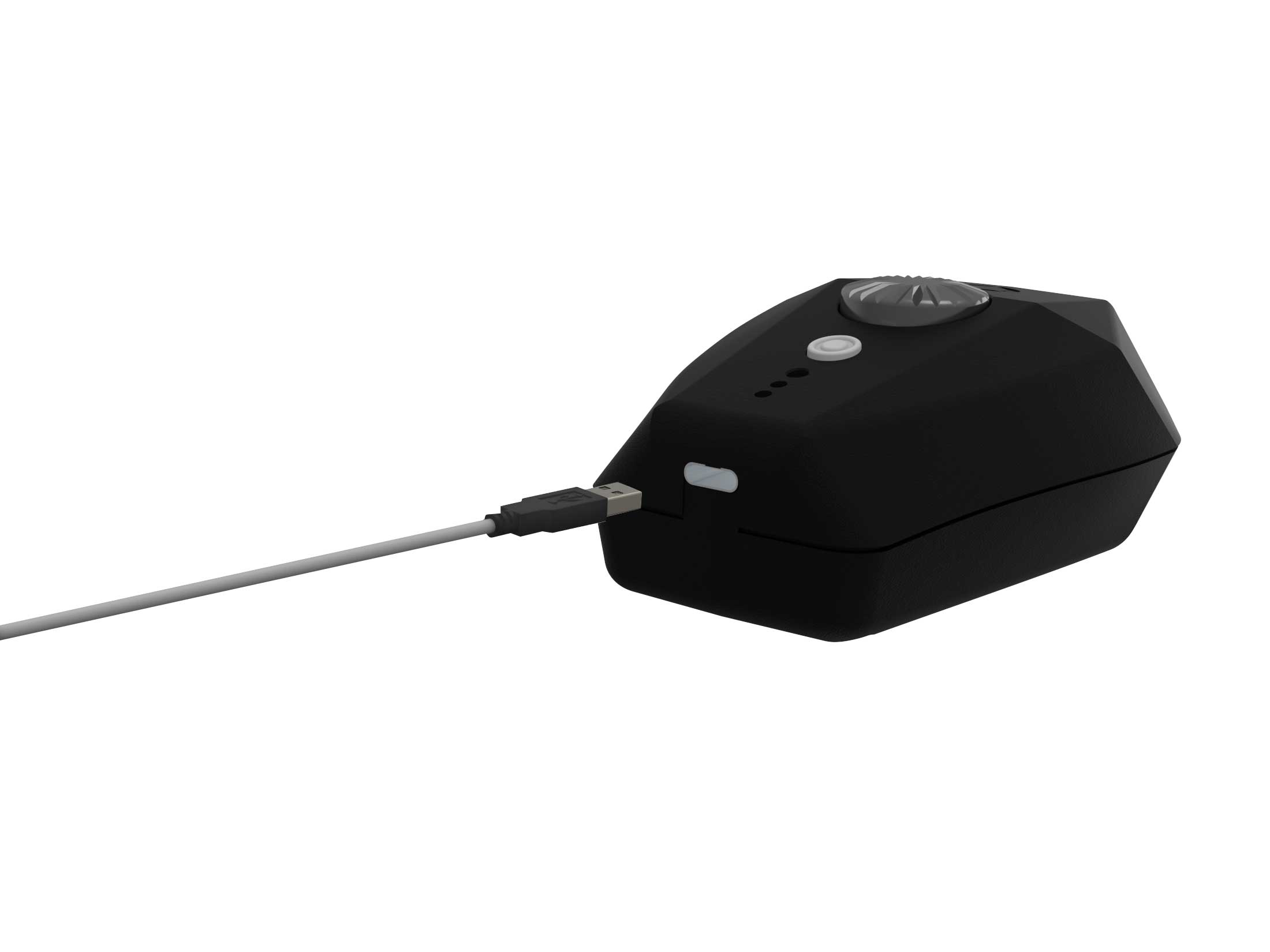 Indicator Lights
The indicator light on the top of the Pod shows the current charging status.
Rapid Flashing – Initialising.
Steady Flashing Red – Charging.
Solid Red – Charged.
Alternative Power Sources
The Control Pod and Charging wire is compatible with most USB 5V, 1 Amp wall adapters. Most USB Wall adaptors are rated at this.
The Control Pod can also be charged from computers and portable battery packs.