We have been making some improvements to our online store! If any of you have experienced some instability over the past few days, we are sorry for the inconvenience, but all should now be back to normal.
We wanted to quickly introduce the changes to avoid any confusion, as they affect the way the store prices display against our products. Previously, all of our products were displayed exclusive of VAT (Value-added Tax) and any applicable tax was calculated in the checkout when you enter a delivery address. This was potentially confusing for UK and EU customers, as the price you saw against the products went up in the checkout when the tax was added.
We have changed our website to display appropriate VAT at all stages of the shop experience, based on your location. So UK and EU customers will see prices inclusive of VAT, and the rest of the world will see prices without VAT, no matter the currency you choose.
This new system does not change who gets charged tax, how much, or at what point in the checkout. The final check for VAT is based on your delivery address, as UK exports are exempt from tax. If we don't charge you VAT because you are outside of the EU, you may get a customs charge for importing goods to your own country (we have no control over this, sorry!).
If you have any questions about how we calculate or charge tax on our products, please contact us.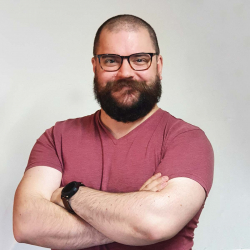 Latest posts by Ben Tuxworth
(see all)